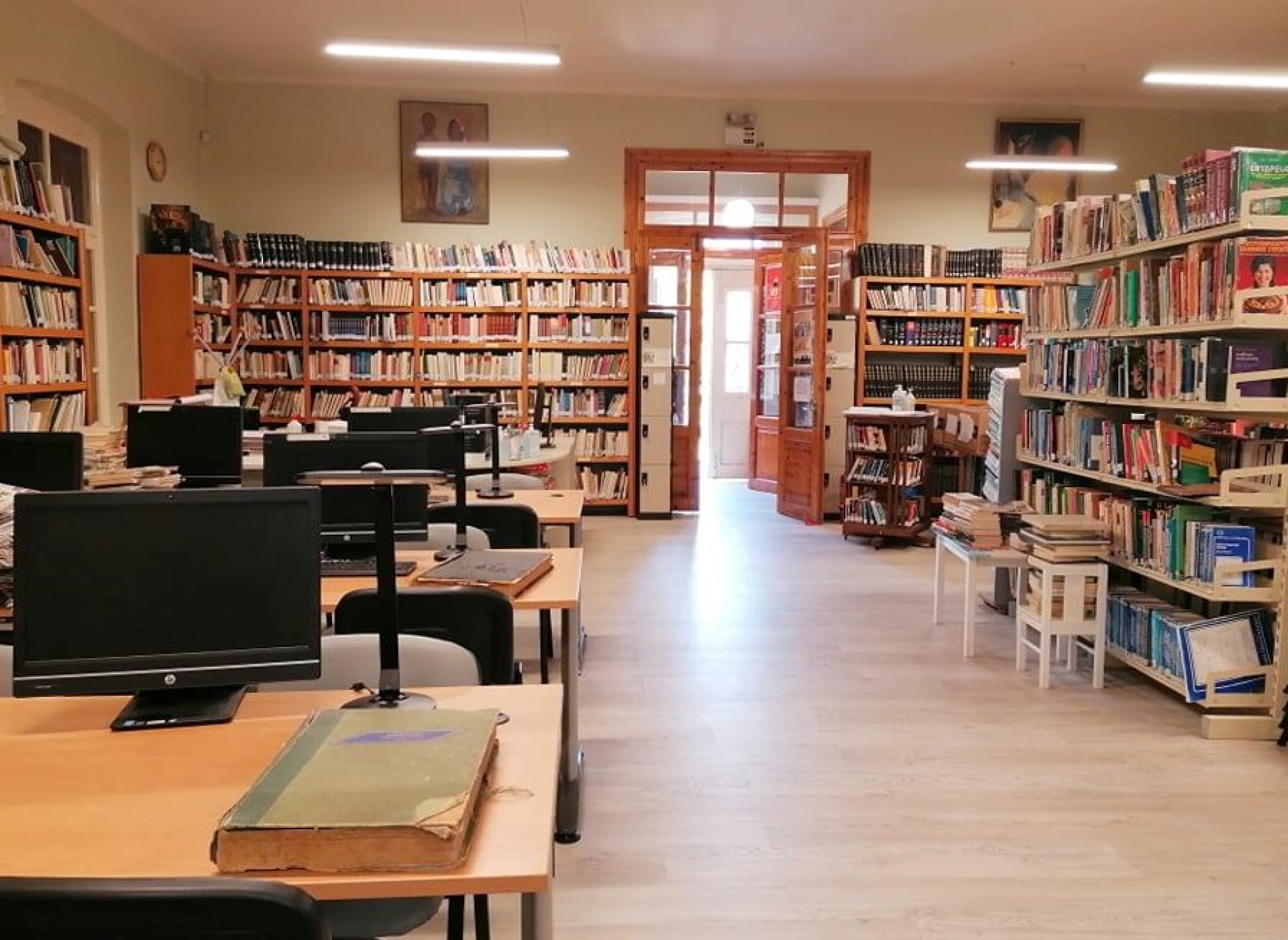 Reading room
Opening hours:
Monday - Friday 8:00 - 14:30
Saturday 9:00 - 13:00

Access and use of the Library reading room is free of charge and open to all residents. You do not need to have a library card. When entering the Library, users should lock their personal items in the special lockers provided at the entrance of the reading room.
In the area of the Library Reading room users can:

Study library books or their own books
Use the library computers or bring their own portable computer
Ask the personnel for any item in the stack room
Search the catalogued OPAC of the Library
Download and read the digitized material of the Library
Use the photocopy machine and the printer
Up to half an hour before the reading room closes, users can ask for up to five (5) books from the stack room and for up to three (3) volumes from the newspaper archive
Users of the Library Reading room should:
Keep priority queues, whenever necessary, when making their requests to the responsible Library employee
Speak in a quiet voice and avoid making noise inside the reading room
Not use their mobile phones inside the reading room.
Be aware that smoking, eating and drinking are not allowed on the premises of the reading room
Be aware that they may not put the books back to the shelves after the completion of their work
Users causing problems to other users, not complying with the remarks of the personnel about the library regulation or complaining for no reason, will be expelled from the Library permanently.